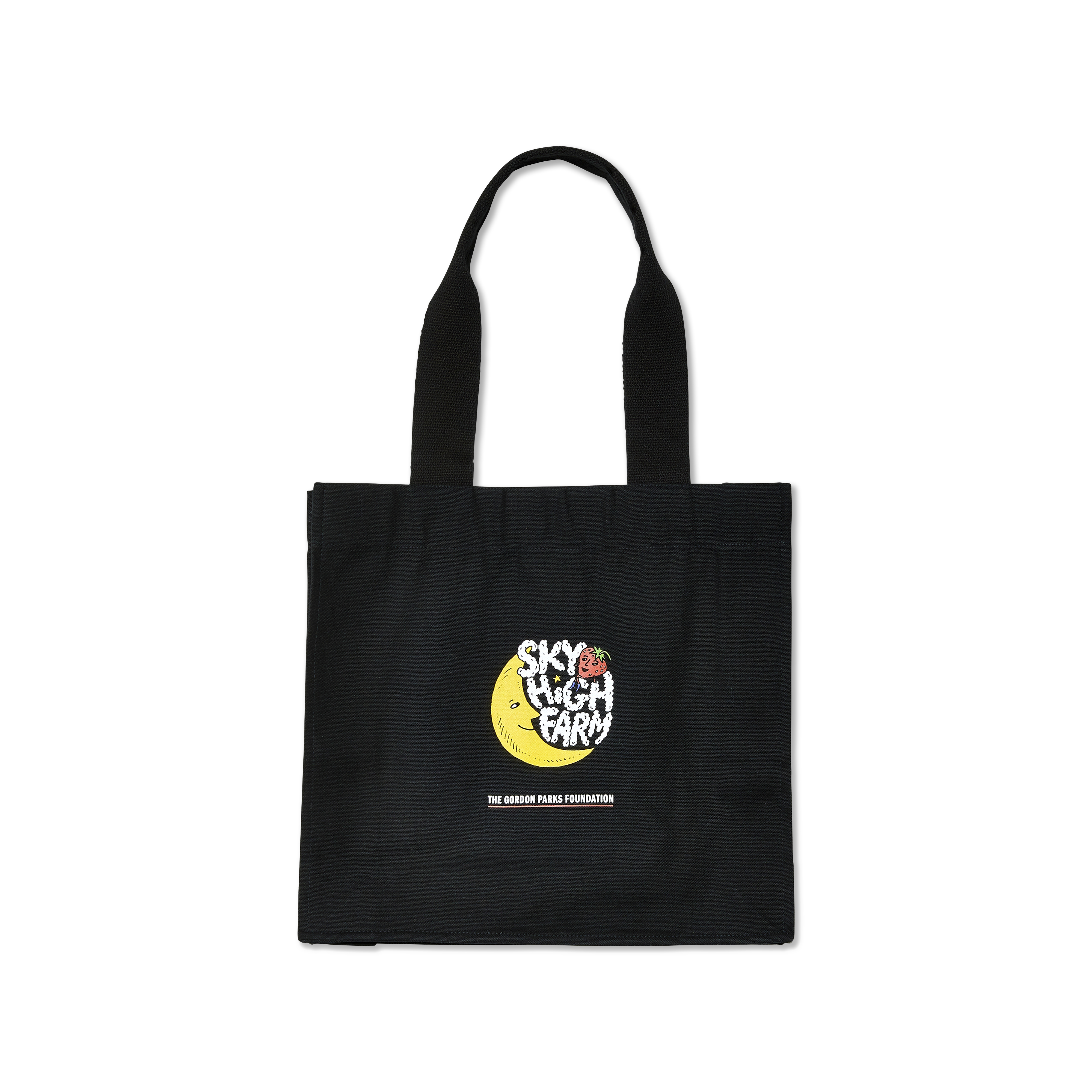 GORDON PARKS FOUNDATION FOR SKY HIGH FARM
In a career that spanned over 50 years, photographer, filmmaker, musician, and author Gordon Parks created an iconic body of work that made him one of the most influential artists of the twentieth century. Beginning in the 1940s, he documented American life and culture with a focus on social justice, race relations, the civil rights movement, and the African American experience. Born into poverty and segregation in Fort Scott, Kansas, Parks was drawn to photography as a young man. Despite his lack of professional training, he won the Julius Rosenwald Fellowship in 1942; this led to a position with the photography section of the Farm Security Administration (FSA) in Washington, D.C., and, later, the Office of War Information (OWI). By the mid-1940s, he was working as a freelance photographer for publications such as
Vogue
,
Glamour
, and
Ebony
. Parks was hired as staff photographer for
Life
magazine in 1948, where over two decades he created some of his most groundbreaking work. In 1969 he became the first African American to write and direct a major feature film,
The Learning Tree
, based on his semi-autobiographical novel. His next directorial endeavor,
Shaft
(1971) remains an icon of blaxploitation films. Parks continued photographing, publishing, and composing until his death in 2006.
100% of proceeds from the sales of this product will directly benefit both Sky High Farm and The Gordon Parks Foundation.